Security forces and ambulances are responding to a mass shooting at Sarona Market in central Tel Aviv, officials say. At least three people have been killed and two suspects have been taken into custody.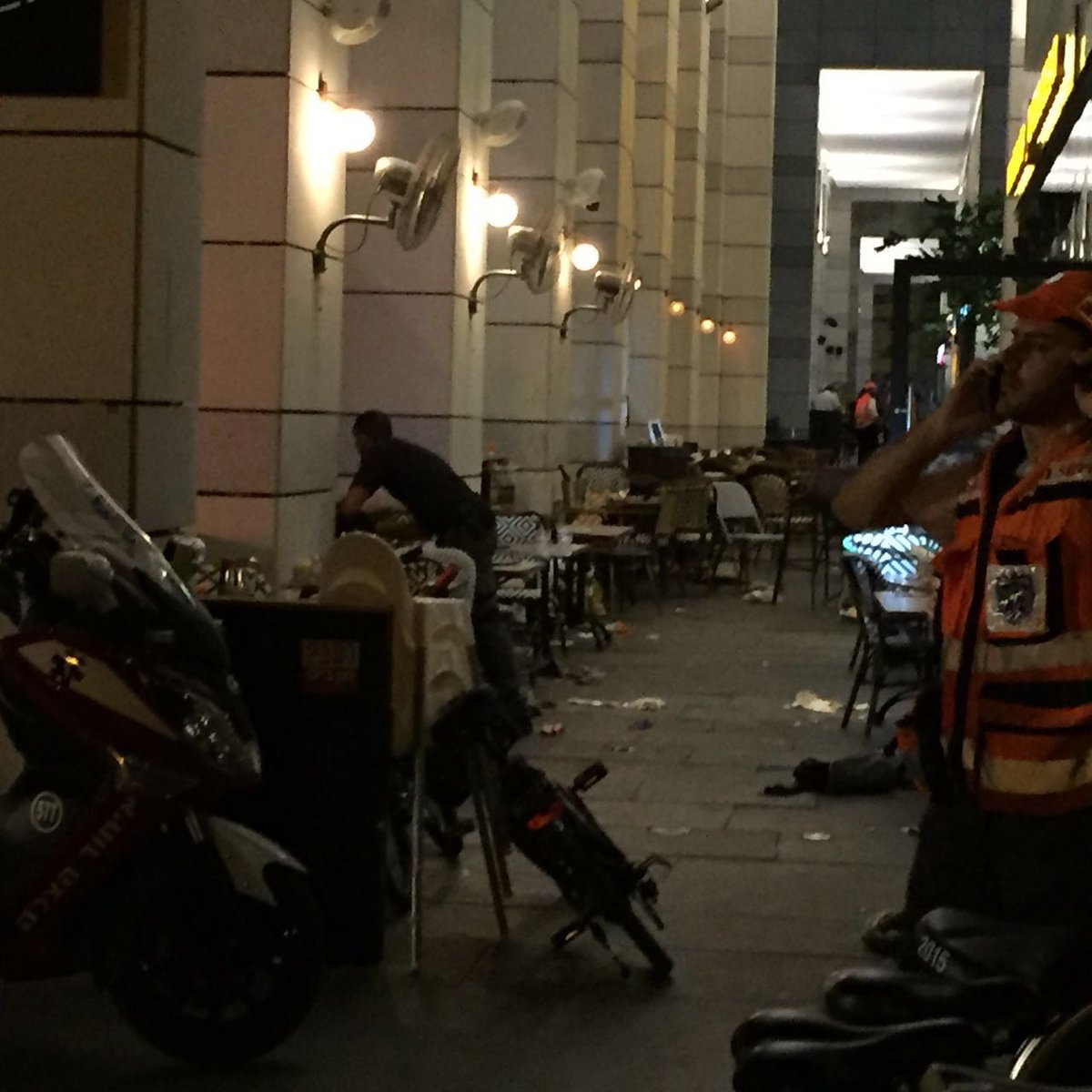 Four others were seriously hurt, with another person said to be in critical condition.
Police said two gunmen were involved in the apparent terror attack. One shooting was said to have occurred inside the Sarona compound while another was reported on the adjacent Ha'arba'ah Street.
Officials said both gunmen were shot and disarmed by security forces. One of the gunmen had reportedly fled the scene and was then shot and neutralized.
Some unconfirmed reports spoke of a third gunman who escaped. Police and soldiers were deployed in the surrounding streets in force to search for any other possible suspects.
Less than an hour after the gunfire was first reported, the Ichilov Hospital confirmed that three victims had succumbed to their injuries. They were not immediately identified.
Of the wounded, one person was reported to be in critical condition, and four others in serious condition.
An eyewitness told Israel Radio that the gunmen were dressed up as ultra-Orthodox men. This information was not confirmed by officials.
Prime Minister Benjamin Netanyahu, returning from Moscow, was being briefed on the attack and was set to go directly to the Tel Aviv army headquarters, which is close to the Sarona Market. The head of Military Intelligence Maj. Gen. Herzi Halevy was on the scene.
River

to

Sea
Uprooted Palestinian
The views expressed in this article are the sole responsibility of the author and do not necessarily reflect those of the Blog!