Crops on a farm in Gaza, severely damaged by herbicide sprayed by Israeli planes. B'Tselem investigated and published this photo, February 2016.
By Ma'an
May 09, 2017
GAZA CITY — Israeli naval forces opened fire at Palestinian fishermen off the coast of the besieged Gaza Strip on Tuesday morning, locals told Ma'an.
Fishermen said that Israeli forces shot at Palestinian fishing boats in two separate incidents off the northern coast of Gaza on Tuesday morning.
An Israeli army spokesperson told Ma'an that they were looking into the reports.
Tuesday morning's events came a day after Israeli forces shot and injured a Palestinian fisherman with live fire off the coast of Beit Lahiya in the northern Gaza Strip.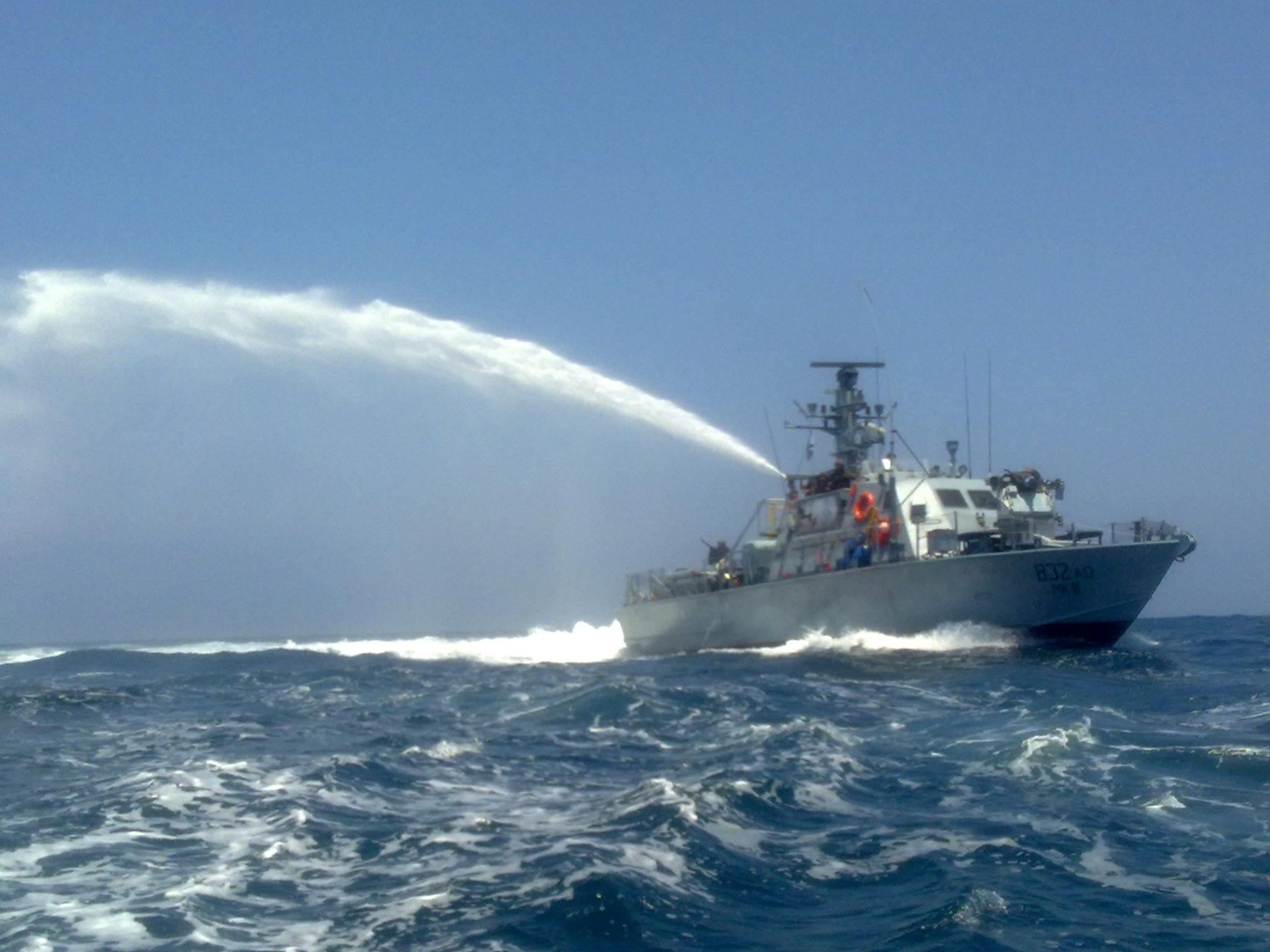 Replacing the machine guns with water cannon. The navy does this when a boat has international observers in it. Filmed by International Solidarity Movement
Meanwhile, Gaza farmers told Ma'an that Israeli drones sprayed pesticides on Palestinian crops along the border with Israel in central and southern Gaza on Tuesday morning.
The pesticides, they said, damage crops in the area, which is Gaza's main agricultural region.
The army spokesperson also said she would look into the case.
Earlier this year, Gazan farmers said that Israeli forces regularly sprayed weed killers on both sides of the border fence to guarantee a clear view of the area for the army.
However, Gaza Ministry of Agriculture agronomist Wael Thabet told Ma'an at the time that the chemicals could travel up to 1,200 metres through the air away from the buffer zone, burning crops and causing Palestinian farmers huge economic losses.
Palestinians who work near the Israeli-designated "buffer zone," which lies on both the land and sea sides of Gaza, often come under fire from Israeli military forces, as the authorities have not made clear the precise area of the designated zone.
---
By Harriet Sherwood, Guardian
July 20, 2011 — just a short quote from her Tweets
One IDF boat just circling our boats about 50m away. Other boat a bit further away.

A lot of resources devoted to a few tiny fishing boats.

Sea is calm today – except our little bit. Backwash creating lot of waves. They keep sounding siren. But we have all cut engines.

I'm told that the point of the IDF continually circling us is to create continuous waves and noise. Makes fishing harder.

One fishing boat just been swamped by backwash. They are giving up and going back to port.
The photo below has been used many times in the last three years to illustrate Israeli naval vessels firing at fishing boats from Gaza. No date, no credit,but it appears to be what it says it is.
River

to

Sea
Uprooted Palestinian
The views expressed in this article are the sole responsibility of the author and do not necessarily reflect those of the Blog!