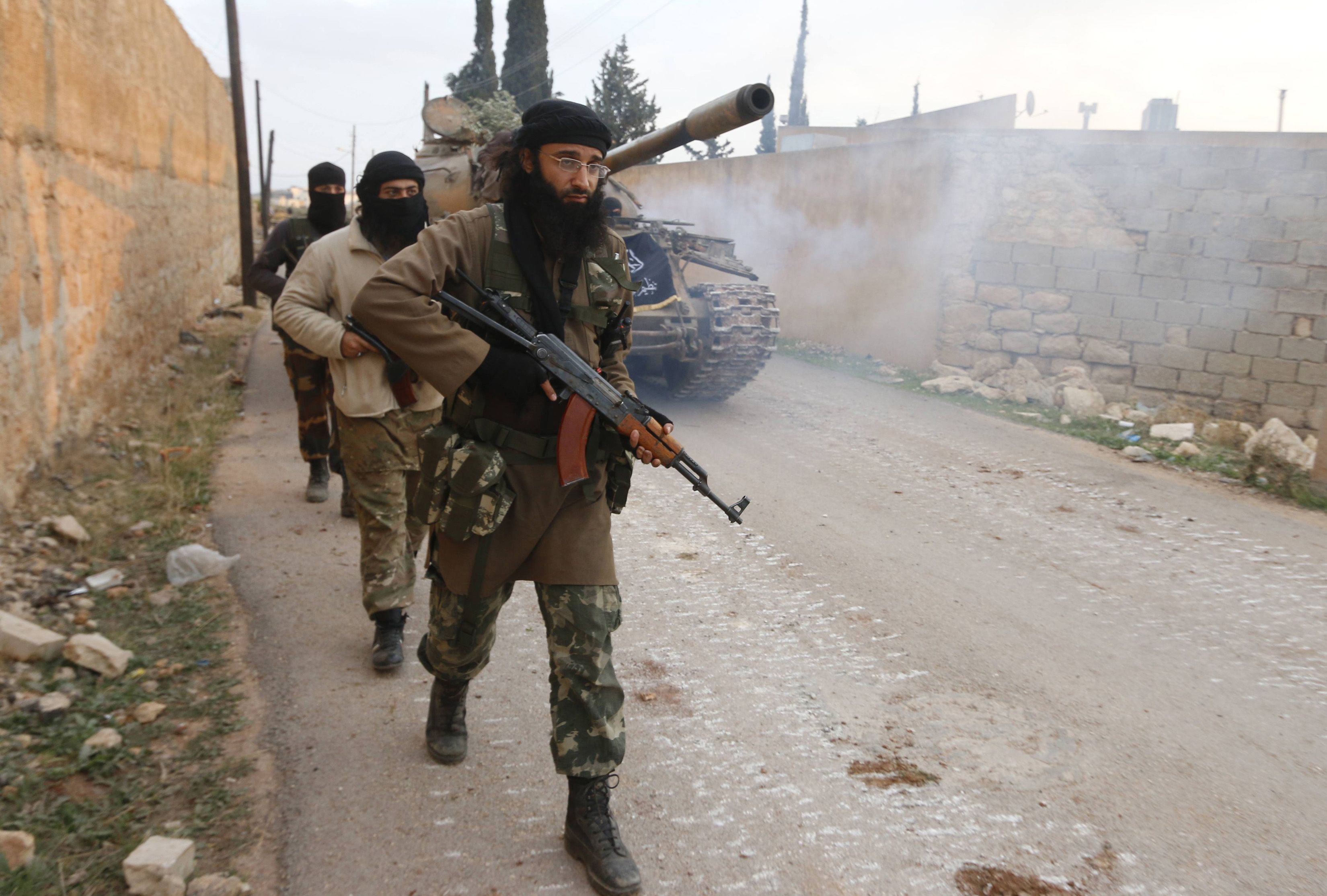 After the intensified military operations launched by the Syrian army against their positions in Damascus southwestern countryside, Nusra Front terrorists surrendered and approved a ceasefire agreement according to which they will be moved to Idlib province.
Despite the Israeli occupation army's attempt to provide the Nusra terrorists with the field aids to fight steadfastly, the Syrian army intensified its firepower against the militants, besieging them in their positions and inflicting heavy losses upon them.
BEIRUT, LEBANON
(2:10 P.M.) – The Syrian Arab Army (SAAS) scored a major defeat near the occupied Golan Heights on Monday, when the jihadist rebels of Hay'at Tahrir Al-Sham agreed to surrender their positions in exchange for transportation to the Idlib Governorate.
With the Beit Jinn pocket all but cleared, the Syrian Arab Army will now shift their attention to the southern suburbs of Damascus, where they will take on the so-called Islamic State (ISIS) in the Yarmouk Camp District and Hajjar Al-Aswad.
While the redeployment of troops to southern Damascus may appear to mark the end of the Golan Heights campaign, the Syrian Army remains on high alert near the imperative town of Hader, which has been a constant target for the jihadist rebels in the past.
The jihadist rebels are expected to launch another big offensive to capture Hader in the coming weeks, as groups like Hay'at Tahrir Al-Sham and Harakat Ahrar Al-Sham do not adhere to the ceasefire terms set forth in the de-escalation agreement.
Related Videos
Related Articles
River

to

Sea
Uprooted Palestinian
The views expressed in this article are the sole responsibility of the author and do not necessarily reflect those of the Blog!