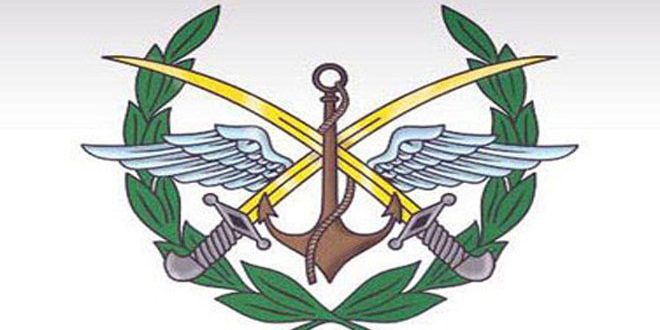 Syrian Army said on Tuesday it has repelled three missile attacks on military sites near Damascus.
In a statement carried by SANA news agency, the General Command of the Army and the Armed Forces said that the Israeli army overnight fired rockets at targets in Al-Qutayfah in Damascus countryside, causing damage near military sites in the area.
"The Israeli aggression affirms again the support of the occupying entity to terrorist organizations in Syria and its desperate attempts to raise their morale after the painful blows they received in Harasta in eastern Ghouta in Damascus countryside and the sweeping victories the Syrian Arab Army is achieving in Idlib," the statement said.
The General Command meanwhile warned against risks posed by such aggressions and held the Israeli entity full responsible for their repercussions.
Related News
River

to

Sea
Uprooted Palestinian
The views expressed in this article are the sole responsibility of the author and do not necessarily reflect those of the Blog!