January 2, 2018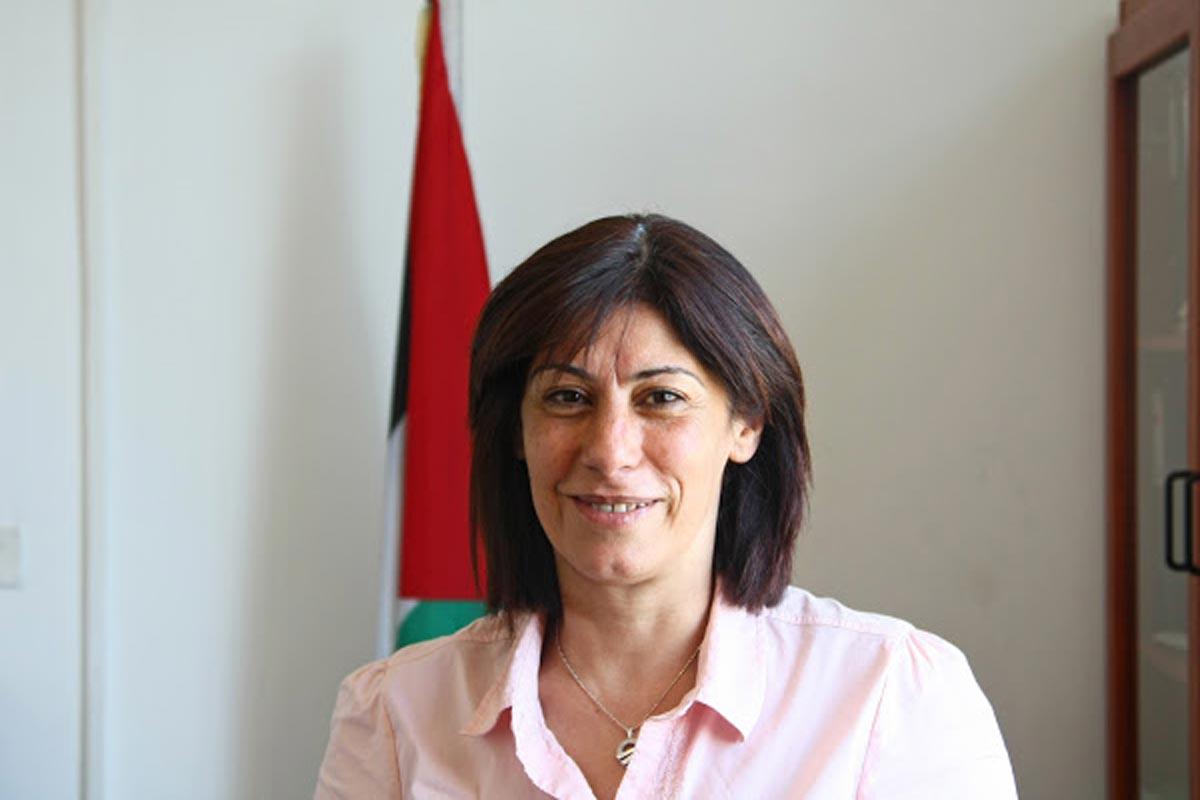 The Zionist entity on Tuesday has extended the detention without trial of a prominent Palestinian politician by another six months, the army said Tuesday, meaning she will spend at least one year in custody.
Khalida Jarrar was arrested on July 2 for being a senior member in the Popular Front for the Liberation of Palestine (PFLP), a movement considered a 'terrorist organization' by the Israeli occupation.
She had been released from prison only a year before.
Details of the accusations against her are secret, as is customary with Israeli administrative detention orders, which allow detention without trial for renewable six-month periods.
On December 24, the detention was extended by another six months "after security personnel found she still poses a substantial threat," the Israeli army said.
"The decision to hold Jarrar under administrative detention was made as a last resort, after the military official who signed the arrest warrant was displayed confidential information that clearly substantiates the threat posed by Jarrar," the occupation army said in a statement.
The 54-year-old had only been released in June 2016 after 14 months in an Israeli jail for allegedly encouraging attacks against Israelis.
The administrative detention system has been criticized by Palestinians, human rights groups and members of the international community who accuse the Israeli occupation abuses the measure.
The Addameer rights group says around 6,150 Palestinians are currently in Israeli jails, including around 450 in administrative detention.
Jarrar is the 11th member of the Palestinian parliament currently in jail, according to the Palestinian Prisoners' Club NGO.
River

to

Sea
Uprooted Palestinian
The views expressed in this article are the sole responsibility of the author and do not necessarily reflect those of the Blog!