Israeli Officials Try to Spin Attacks as Targeting Iran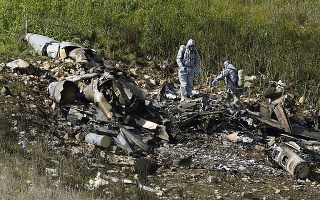 The incident started with Israeli shooting down a small drone from the Syrian military research site that they've repeatedly attacked in recent weeks, a site they claim is an "Iranian base." The drone crossed into Israeli airspace. Israel responded with airstrikes against Syria, as it so often does.
Israel responded to this with massive attacks against Syria, hitting four different military sites and apparently targeting air defense systems. Syria is threatening further action if Israel continues to attack, while Israeli officials insist the attacks will continue.
Interestingly, almost all Israeli officials are presenting this to the public as an attack on Iran, as opposed to Syria, and are now calling all of the Syrian military bases that've been attacked are "Iranian bases."
This puts the post-attack rhetoric in a bizarre place, with Syria bragging that they sent a "clear message" in downing the Israeli warplane, and Israel skipping right over Syria in official statements and trying to make it into a war with Iran.
River

to

Sea
Uprooted Palestinian
The views expressed in this article are the sole responsibility of the author and do not necessarily reflect those of the Blog!