by Reese Erlich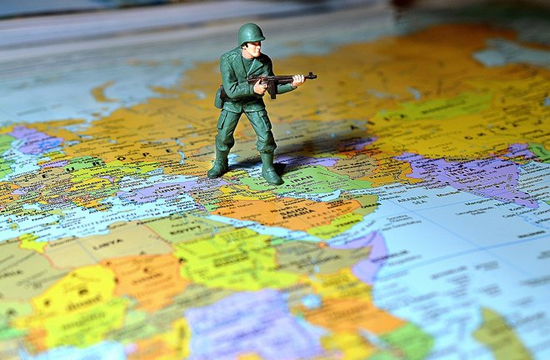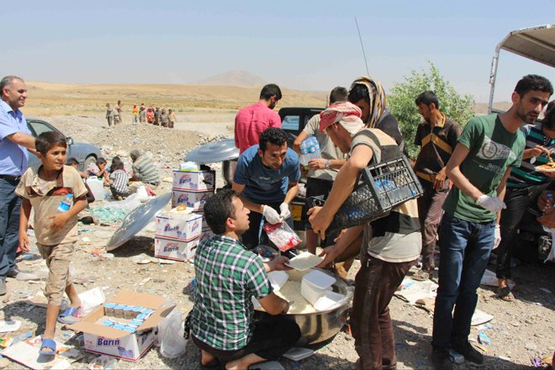 How did the United States get tangled up in another Mideast quagmire?
But there was one insurgent group, the Kurdish-based Democratic Union Party, that effectively battled the Islamic State. The problem, from the United States' perspective, was that the group was affiliated with a leftist Kurdish group based in Turkey. Turkish leaders denounce the group as terrorists – an accusation that conveniently covers up Turkish government repression of its Kurdish minority.
Then, on January 20 of this year, Turkey launched an invasion of Afrin, an isolated area in the far northwest of Rojava, the Kurdish name for their region in Syria. Turkish bombing of the city has already killed 150 civilians and wounded 300, according to Sinam Mohamad, the representative of the Syrian Democratic Council in the United States. The council is the political wing of the SDF.
Mohamad says that the ultimate goal of Turkey is to drive the Kurds out of Afrin in order to create a buffer zone under its permanent control. She accuses the Turkish Army of ethnic cleansing. "They want to kick out the Kurds," she says.
"What's the difference between them and Islamic State?" she asks.
But the United States has no plans to prevent the Turks from taking Afrin, putting the lives of hundreds of thousands of civilians in peril.
For the moment, it appears the US military will maintain its alliance with Kurdish forces while Turkey will continue its military opposition, but within limits.
In my opinion, the Syrian Kurds are playing a very dangerous game allying with the United States. They may think it will protect the Kurds, but nothing in history suggests it will be a reliable partner. And the people of Rojava will suffer.
There's an old saying commonly used in the Middle East: "The enemy of my enemy is my friend." We Americans have another old saying: "It ain't necessarily so."