July 29, 2018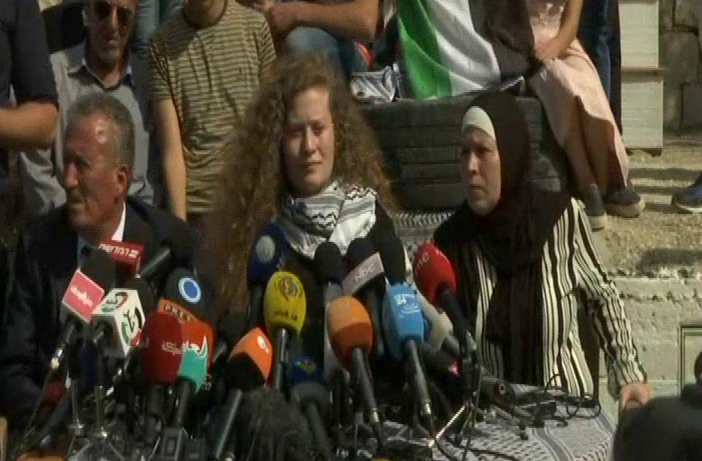 Palestinian teen activist Ahed Tamimi held a press conference in her village Nabi Salehafter her release, calling for supporting the rest of the prisoners at the Zionist jails, stressing that Al-Quds is the eternal capital of Palestine.
Tamimi, who was released Sunday after an eight-month arrest for slapping two Israeli soldiers, stressed she would study law in order to lay the Zionist occupation forces responsible for all their crimes.
Related Videos
Related Articles
River

to

Sea
Uprooted Palestinian
The views expressed in this article are the sole responsibility of the author and do not necessarily reflect those of the Blog!