فبراير 16, 2018
– لأنني عرفتُه عن قرب لثلاثين عاماً من عام 1978 إلى عام 2008 وقبيل استشهاده بثلاثة شهور كان آخر لقاءاتنا، سأجعل كلامي عن علاقة القائد الشهيد الأخ الغالي والصديق الحبيب الحاج عماد مغنية شهادة أضعها بين أيديكم عن بعض من المشاهد التي تستحضرها الذاكرة من مخزون السنوات الثلاثين.
– كان لقاؤنا الأول عام 78 في بنت جبيل عندما كنت أقودُ تجمّعاً لمقاتلين من عشرة تنظيمات يسارية وقومية ووطنية لا تؤمن بالحلّ السلمي والتفاوضي مع «إسرائيل» قرّرت أن تتفادى مرحلة الخلاف مع سورية بعد دخول قواتها إلى لبنان بالتوجه نحو الجنوب، حيث الوجهة الحقيقية لكلّ بندقية شريفة. كان التجمّع يحمل اسم القوات الثورية المشتركة، وكنا نتخذ من مدرسة الشهيد أمين موسى سعد «الأخضر العربي» مقراً لنا وكانت يومياتنا موزّعة بين العمل مع الفلاحين وتنظيم دوريات الاستطلاع على الحدود وشنّ الهجمات على الميليشيات العميلة لـ«إسرائيل» التي كانت تحتلّ شريطاً حدودياً يضمّ عدداً من البلدات والقرى، وكنا نحيي سهرات ثقافية حول فلسطين يحضرها شباب المنطقة، وفي إحداها كان لقائي الأول أنا إبن العشرين بعماد إبن الستة عشر ربيعاً ومحور السهرة كان ذكرى استشهاد القائد الثوري العالمي أرنستو تشي غيفارا. وبعدما تحدّثت مطوّلاً عن المناسبة ومعانيها وأعلنت افتخاري بأن أكون غيفارياً وفتحتُ باب النقاش كان بين المداخلين شاب يافع عرفت لاحقاً أنه عماد مغنية، وكانت مداخلته شراكة بتقدير عظمة غيفارا، لكن السؤال فيها كان، وهل تفتقد بلادنا وشعوبنا لرموز بمستوى هذا البطل كي نستعيره لنتخذَهُ رمزاً فلمَ لا نقول نحن حسينيون، فالإمام الحسين لا يقلّ عظمة في مسيرة البطولة والشهادة عنه إن لم يَزِد. وبعدما أكدت موافقتي على حسن وصواب ودقة ما قال هذا الشاب وشرحت الخوف من التفسيرات الطائفية والمذهبية تواعدنا وتلاقينا مراراً لنناقش معاً مساهمة شباب المنطقة في العمل المقاوم والتدريبات العسكرية التي واظبت عليها مع أصدقاء عماد حتى كان الاجتياح «الإسرائيلي» عام 1978 وقاتلناه وبقينا خلف خطوط انتشاره حتى بدأ بالانسحاب.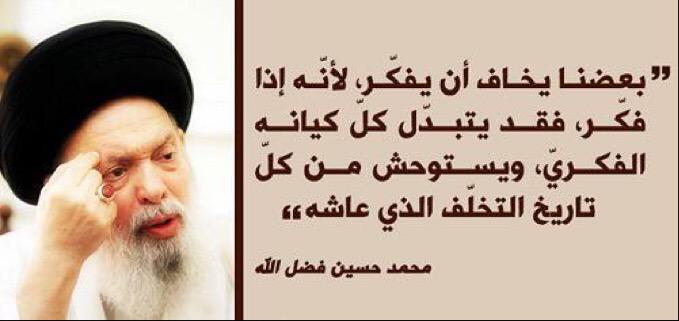 – لقاءات كثيرة تمّت بعد انقطاع عامين تقريباً، عندما تصادف لقائي الثاني بالشهيد عماد كمسؤول عن أمن سماحة السيد محمد حسين فضل الله رحمه الله.

وكان يسمّيه سماحته عندما نتحدّث عنه، صاحبك عماد يقول، أو يفكّر أو يرتّب، وكانت تلك فترة التضامن مع الثورة الإسلامية في إيران وسطوع نجم الإمام الخميني المقدّس، وفترة المواجهة مع مخابرات نظام صدام الذي كانت صحيفة

«صوت الشغيلة»

وإذاعة

«صوت الثورة العربية»

، اللتان كنتُ في موقع قيادي فيهما، الرئة الإعلامية الوحيدة للوقوف مع الثورة ومواجهة مخابرات صدام. وكدنا نكون فريقاً واحداً في هذه المرحلة حتى وقوع الاجتياح «الإسرائيلي» لبيروت عام 1982.
– على جبهات منطقة الشياح وفي محور كنيسة مار مخايل تلاقينا من دون موعد منذ بدايات الحصار الذي تعرّضت له بيروت ولشهور بقينا كلّ ليلة معاً، ومعنا الشهيد علي ديب أبو حسن سلامة،

ومع خروج المقاتلين الفلسطينيين من بيروت بكينا معاً، وتعاهدنا على أنّ المقاومة خيارنا، وكلمة سرّنا، فلسطين والإمام.

وخلال عامين بين 82 و84 موعد انتفاضة بيروت التي أخرجت المارينز وأسقطت اتفاق السابع عشر من أيار وفتحت طريق الإمداد للمقاومة من دمشق إلى بيروت فالجنوب، كان الحاج عماد قائداً ينظّم أعمال المقاومة التي لا أعرف الكثير من تفاصيلها،

سوى ما يتطلّب منه أن يستعين بعلاقاتي بسورية وبالتنظيمات الفلسطينية فيها، خصوصاً فتح الانتفاضة والجبهة الشعبية القيادة العامة

، لتأمين احتياجات لوجستية لبعض هذه العمليات، وما كانوا يبخلون جميعاً من دون أن يعرفوا سوى أنّ شباباً إسلامياً خمينياً هو وجهة هذه الإمكانات، ليولد القائد عماد مغنية في هذه المرحلة ومن حوله العشرات والمئات من الشباب الواثقين بصدق قيادته وصدق خياره، ويكون من ضمن الشبكة التي تشكل منها حزب الله لاحقاً كحزب لهذه المقاومة.
– سنوات ما بعد 84 كان الحاج عماد المسكون بفلسطين والإمام يسعى للتواصل مع كلّ مَن يمكن يشكل رافداً للمواجهة مع «إسرائيل» والمشروع الأميركي،

ويطالبني بتعريفه إلى كلّ مناضلي الخط اليساري والقومي في الأردن وفلسطين والجزيرة العربية والبحرين

والتواصل معهم وكانوا أصدقاءه ورفاق دربه في كثير من أنشطة لا أعلم عنها سوى، قوله وقولهم، الأمور تمام. وعندما أسمع عن عمل ما في سياق هذه المواجهة التي صار الحاج عماد رمزاً لها، يسأل عنه كلّ مَن يملك إرادة جدية للمساهمة فيها، أقول في سرّي بفرح، لقد فعلها عماد، وخلال هذه الفترة كانت بدايات انفتاحه على العمق الفلسطيني الإسلامي، بالإضافة لعلاقاته بشباب فتح الذين كان يعرفهم من تاريخ انضوائه في تشكيلات فتح لسنوات في بيروت. وكانت الباكورة مع الإعداد للانتفاضة الأولى التي لم يخف الشهيد عماد تفرّغه لدعمها، كرسول لخط الإمام، وما تسنّى لي بعدها من مواكبة علاقته العميقة مع الشهيد القيادي الدكتور فتحي الشقاقي مؤسس حركة الجهاد الإسلامي والصديق المشترك بيننا.
– في التسعينيات وحتى التحرير عام 2000 صارت لقاءاتنا أصعب بحكم مسؤوليات الحاج عماد في المقاومة، فصارت على جدول أعماله وفقاً لبرامجه، يُفاجئني في كلّ زيارة لطهران ضمن مواعيد مشابهة للقائنا هذا، بأن ينتظرني أحد من قبله في المطار ويتولّى تنسيق لقاء مطوّل بيننا، ولقاءات بالقيادة الإيرانية، وحوارات مع قادة الحرس الثوري وكبار ضباط أركانه، وتنظيم محاضرات أتحدّث خلالها عن الأوضاع الدولية والإقليمية ومشروع المقاومة، وكذلك أحياناً كثيرة وأنا في الطريق بين بيروت ودمشق أفاجأ بسيارة عابرة تشعل أضواءها بطريقة لافتة فأعلم أنه هو، ونترافق معاً بقية الطريق لنتحدّث عن الوضعَيْن السياسي والعسكري والتحليلات للمشهد الدولي والإقليمي، ونستشرف الآفاق والتقديرات، ويضعني في صورة الوضع العسكري والميداني للمقاومة، وما تطوّره من سلاح نوعي سيغيّر من وجهة الحرب مع الاحتلال.

وأذكر أنّ أهمّ ما سمعته منه كان عن العبوات الذكية، التي تنفجر على مرحلتين الأولى لدفعها لأعلى فتصير بمستوى نقطة ضعف دبابة الميركافا، في المفصل بين جسم الدبابة وبرجها، لينفجر نصف العبوة المدمّر عندها ويطيح بالميركافا أسطورة القوة «الإسرائيلية» التي دمّرتها عبوات الحاج عماد الذكيّة وحوّلتها أشلاء في حرب تموز

، وكان بشغف يشرح ويقول عندما نتحقق بالتجارب من فعالية العبوات الذكية ستكون أهمّ هدية لفلسطين أن نضع هذه التقنية بين أيدي المقاومين هناك.
– بعد التحرير وقبل حرب تموز 2006 صار عنوان الحديث، كيف تنتقل تجربة المقاومة لفلسطين، حتى تمّ تحرير غزة في 2005 فكان عيداً بمعنى الكلمة للحاج عماد يعادل عيد التحرير عام 2000،

وكانت فلسفة الحاج عماد العسكرية توطين تقنيات الصواريخ وصناعتها في غزة، متسائلاً لماذا ننقل الصواريخ ولا نفكّر بتصنيعها؟

وكان صاحب القرار باعتماد هذه الوجهة بما بات له من تأثير في قرار حزب الله وإيران وقوى المقاومة الفلسطينية.
– اللقاء الأخير مع الشهيد القائد كان في دمشق قبيل استشهاده بثلاثة شهور، حيث فاجأني كالعادة. وهذه المرّة في بهو أحد الفنادق واضعاً يديه على عينَيْ من خلفي سائلاً «هل عرفت مَن؟»، فأجبت بلا تردّد «وهل يخفى القمر»، وتعانقنا وسالت دموعنا فرحاً وشوقاً، وجلسنا ساعات وهو يشرح ما قامت به قيادة المقاومة من قراءة نقدية لتجربة الحرب واستكشاف نقاط الضعف بعيداً عن الزهو بنشوة النصر، وكيف قامت بترميم أغلبها، وماهية الاستعدادات للحرب المقبلة.

وأقتبس من كلامه، ستكون حرب تموز نزهة بالقياس للحرب المقبلة، نعدّ لهم جيش الربع مليون، هذه المرّة نحن مَن سيخوض الحرب البرية وسندخل الجليل، الدعم الإيراني مفتوح وفوق قدرتنا على الاستيعاب

. أطال الله بعمر السيد القائد رسم الاستراتيجية إلى القدس وترك لنا التفاصيل، وسماحة السيد يرسم ويخطط وعلى صديقك التنفيذ. ويبتسم ثم يختم، والأخوة في الحرس ليل نهار يعملون لتأمين كلّ ما يلزم.
– في نهاية اللقاء لفتُّه إلى خطورة تنقّله وضرورة أن يكون أشدّ تحفظاً، فاجأني بعد التفسير العملاني لطريقة تنقله مبتسماً، ثم ضحك وقال، – ومشهد وجهه يحضر أمامي الآن، – وهو يقول، «أبو عيسى تعبت، صار لي تلاتين سنة بركض ليل نهار لأرضيه، رب عمل بتشتغلو ليرضى يقلّك يعطيك العافية، رب عملي هو الله، ناطر يتطلّع فيي وياخدني شهيد».
– رحمك الله أيّها القائد ورحم والدك وأخوتك وابنك، أحياء عند ربّكم تُرزقون، ورحم الله شهداء المقاومة، وحمى الله سيد المقاومة سماحة السيد حسن نصرالله والسيد القائد الإمام الخامنئي، وقدّس روح الإمام المؤسّس روح الله الخميني، ونصر مقاومتنا حتى يتحقق وعد النصر في القدس ونحتفل معاً بذكرى الشهداء ونشعل البخور لروح عماد فلسطين.
مداخلة في مؤتمر تكريم الشهيد الحاج عماد مغنية في طهران 15-2-2018
Related Videos
River

to

Sea
Uprooted Palestinian
The views expressed in this article are the sole responsibility of the author and do not necessarily reflect those of the Blog!