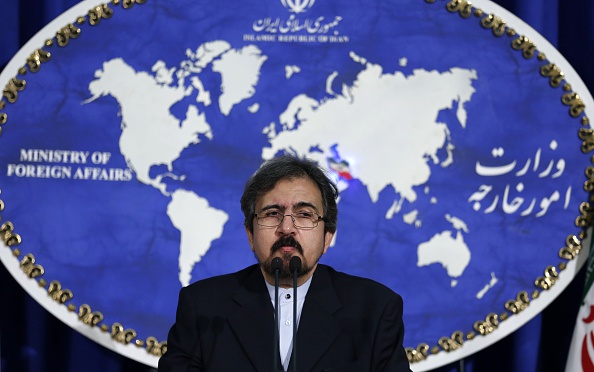 Iranian Foreign Ministry spokesman Bahram Qassemi on Friday hit back at Bahraini Foreign Minister on Friday, stressing that Palestine will remain the issue number one of the Islamic world.
Earlier on Thursday, Bahraini Foreign Minister Khalid bin Ahmed Al Khalifa referred to Palestine and Al-Quds issue as a "side issue".
"It's not helpful to pick a fight with the USA over side issues while we together fight the clear and present danger of the Theo-Fascist Islamic Republic," Bin Ahmed posted on his Twitter account.
Responding to the Bahraini FM, Qassemi said: "It's regrettable that an Arab and Islamic country describes an old ulcer on the body of the Islamic world as a side issue and be unable to recognize the simplest global issues in such an unwise manner and put under hammer credibility of its country and nation with such baseless and cheap remarks."
Despite plots and complicated machinations and creation of crises and fabricated threats on behalf of the US-Zionism axis, Palestine will continue to remain the first issue of the Islamic World, as it is part Muslims' body and nobody can distract Islamic nations' attention from the significant issue, the Iranian diplomat said.
In a collective act of defiance toward Washington, the United Nations General Assembly voted 128 to 9, with 35 abstentions, for a resolution to demand that the United States rescind its Dec. 6 declaration to recognize Al-Quds as the capital of the Zionist entity.
Source:
Iranian media
Related Video
River

to

Sea
Uprooted Palestinian
The views expressed in this article are the sole responsibility of the author and do not necessarily reflect those of the Blog!