Published
Tuesday, April 2, 2013
Syrian President
Bashar al-Assad issued an amnesty deal to kidnappers Tuesday, giving them 15 days to hand over victims or face a possible death sentence, state news agency SANA reported.
Kidnappers who do not release victims within the 15 days will be sentenced to a life of hard labor, or executed if their victims have been killed, permanently disabled or sexually abused, SANA said, citing Assad's decree.
"Anyone who has kidnapped a person for a ransom and deprived him of his liberty for political, financial or sectarian reasons will be sentenced to a life of hard labor," the decree added.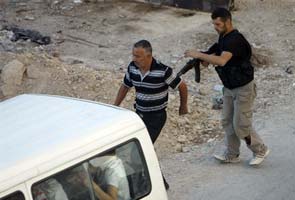 It promises amnesty to "anyone who has kidnapped a person and sets him free or hands him over to the competent authorities within 15 days of the decree's entry into force", SANA said.
Kidnapping is rife in Syria, where a two-year conflict has left more than 70,000 people dead, according to the United Nations.
Monitors say money is a key motive for kidnapping, but politically motivated attacks are also on the rise, putting many, even civilians, at risk over their suspected affiliations to one side or another in the conflict.
(Al-Akhbar, AFP)
River

to

Sea
Uprooted Palestinian
The views expressed in this article are the sole responsibility of the author and do not necessarily reflect those of this Blog!