Before yesterday I published the arabic version of the Ibrahim Al-amin article titled;

الهجرة المعاكسة ... الى فلسطين

and yesterday I added the English version titled:

A Practical Route to Palestine

. B
oth are
here
.
Today I tried for the first time to publish a comment at Al-Akhbar on an the opinion of a Palestinian writer named Mahir (Means in Arabic SMART) Ayoub: مخيّم اليرموك في الأزمة السورية
Unfortunately, the thought police at Al-akhbar decided that to threw my comment in the garbage, because some comments were passed after mine.
BTW, the progressive Al-Akhbar is

for freedom of press and expression

in SYRIA.
-----------
التعقيب الذي لم ينشر بعد في صحيفة الاخبار اللبنانية ولن ينشر
(المدعو "ماهر"، لا فض فوه، لم يكن ماهرا وأظهر موقعه المنحاز ضد سوريا عندما وظف

"اعتبارات التاريخ والجغرافيا"، ليشرعن خيانتة لحقائق التاريخ والجغرافيا، التي تقول أن لبنان وسوريا والاردن وفلسطين واحد اسمه بلاد الشام،

لكنه سريعا سينسي التاريخ والجغرافيا، فيصب جام غضبه على أحمد جبريل الذي لم يعترف بالقرار الوطني المستقل، نعم سوريا اعطت للفلسطيني نفس حقوق السوري ما عدا الترشح والانتخاب،

لكن هذا الماهر "الفلسطينى" لم يكتفي بحق الانتخاب فنجدة باسم التاريخ والجغرافيا، يعطي الفلسطيني حق الانقلاب، بذريعة "التمازج الكامل بين السوريين والفلسطينيين اجتماعياً واقتصادياً وقرابياً، انخرط الفلسطينيون على نحو طبيعي في هذا الحراك، وانحازت غالبيتهم إلى مطالب الشعب السوري، رافعين شعار «فلسطيني سوري واحد
يبدو أن السيد ماهر، على خطى طيفور الاخوانى الذي أنكر أن الاسكندرون سوري وسكانه سوريين، يعتبر الدمشقيون والحلبيون وهم نصف سوريا غير سوريون، عندما يتحدث عم "مطالب الشعب السوري" وكأن الجيش العربي السوري, هو جيش احتلال!!!،
انحني للقائد أحمد جبريل المرتبط عضويا بالنظام السوري، لأنه كان امينا مع نفسه ووفيا لسوريا ولم يبع نفسه وبندقيته ودفع والسوريون، فاتورة اقناعه حافظ الاسد باستضافة مشعل وحماس، متناسيا الارتباط العضوي بالتنظيم الدولى للاخوان المسلمين رأس الحربة في العدوان الاطلسي الاسرائيلى على سوريا،)
لأني لم أقل كل ما في جعبتي في التعليق،اعلاه، الذي ينتظر موافقة لن تصدر أود أن اضيف للتعقيب، أن الكاتب، ماهر أيوب، في مطلع مقالته لم ينسب الفضل في الحقوق المدنية التي تمتع بها فلسطينيوا سوريا الى الحكومات السورية، ولن أقول حكومات البعث، ولم ينسبها للشعب العربي السوري، وانما الى التاريخ والحغرافيا،

دون أن يلحظ أن حقائق التاريخ والجغرافيا لم تفعل فعلا مماثلا في لبنان سواء لجهة الحق في العمل او التملك والتوريث،

أو في الاردن. واذا ما وضعنا الفلسطسني جانبا، نجد أن حقائق التاريخ والجغرافيا كانت فاعلة، في سوريا وفي سوريا فقط، لأنها كانت منذ معاوية ابن أبي سفيان عاصمة العروبة وقلبها النابض كما وصفها الزعيم القومي الراحل جمال عبد الناصر.
العربي السوري استقبل نصف مليون لبناني خلال حرب تموز وعدة ملايين من العراقيين خلال الاحتلال الامريكي للعراق، تلك الحقائق اصطدمت بنظام قبلي عشائري في الأردن وبنظام عنصري طائفي في لبنان، محكوم بميزان ديموغرافي، طائفي ومذهبي حساس بل أكثر حساسية من موازين الذهب،
يكفي أن أستحضر ما كتبه

"الرفيق"

ابراهيم الأمين عن اللبناني

"جاك"

الذي ابدى استعداده للتبرع بألف وثيقة مزورة "لمساعدة الف شخص فلسطيني بالعودة الى ارض فلسطين التاريخية. هو يعرف ان هؤلاء قد لا يعودون الآن الى قراهم الاصلية في مناطق الـ 48. لكنه قال ممازحا":
«هذه افضل طريقة في التعبير عن عدم ترحيبي بهؤلاء في لبنان، فلا انا مضطر لمقاتلتهم وكرههم والتحذير منهم، ولا انا مستعد لأن أتهم بالعنصرية ان دعوت الى تدبير امورهم بعيدا عن لبنان، هكذا اكون قد تخلصت من عبئهم، وهم عادوا الى بلدهم... اليس حق العودة هو الشعار المركزي لكل لاجئ فلسطيني في العالم؟».
لا يهمني كثيرا ماذا قال "جاك" وماذا فعل أو سيفعل، لأني اعلم أن حق العودة بالنسبة لمعظم اللبنانيين ( ربما باستثناء يعض السنة الذين يرحبون بالتوطين لاسباب طائفية ومذهبية) في جوهره ليس أكثر من شعار يعبر عن رفض الوجود الفلسطيني في لبنان،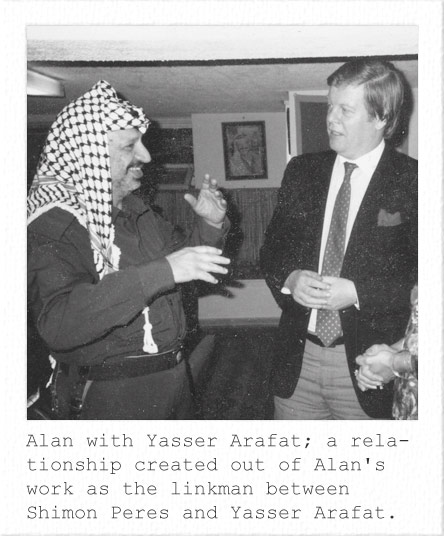 وهنا يجب أن نلاحظ أن الفلسطيني الذي دفع ثمنا باهظا من حقوقه (حق التملك) نتيجة زجه في الحرب الاهلية اللبنانية التي انتهت يالنسبة "لقائدنا التاريخي" حامل لواء "القرار الوطني المستقل" بالخروج من لبنان من لبنان تحت شعار "يا وحدنا" رافضا دعوة حافظ الاسد التي حملها له احمد جبريل (الذي ضرب القرار الوطني المستقل على مدى نصف قرن من عمر مسيرة النضال الفلسطيني المعاصر) للعودة الى سوريا، مهد المقاومة، بحجة أن الدعوة لم تكن علنية، وعندما أصبحت علنية لم يقبلها، لغاية في نفس "ياسر" -
كشفها

الن هارت

(حلقة اتصال "أبو فلسطين" مع شمعون بيريز) في كتابه: الصهيونية العدو الحقيقي لليهود.
تحت شعار

"القرار المستقل"

صادر عرفات القرار اللبناني وحكم لبنان لمدة 13 سنة ،

وغرق حتى اذنيه في مشروع الوطن البديل

. ومن اجل القرار المستقل اسس أبو فلسطين حركة فتح عام 1958 ، ذروة المشروع القومي النهضوي الناصري الذي توج بالوحدة المصرية السورية وسقوط النظام الملكي في بغداد (التي كانت مرشحة لتكون مقرا لحلف بغداد)، وسقوط نظام الامامة في اليمن!!!!!
اقتبس الفقرات التالية من مقال
لعبدالحميد صيام
القدس العربي
"يقول الراحل هاني الحسن، عضــــــو اللجنة المركزية السابق في حركة فتح في محاضرة القاها في لندن بعد الخروج من بيروت في نهاية عام 1982: "منذ أن سيطرت قيادة فتــــح على منظمة التحرير الفلسطينية عام 1969

(ولادتها عام 1958 )

والهدف المركزي للحــــركة هو نقل الشعب الفلسطيني إلى مرحلة يقبل فيهـــــا بتسوية الصراع مع إسرائيل بالطرق السلمية. إذن هو فكر التسوية أو التحول من حركة تحرير إلى حركة استقلال، فكيف تم ذلك؟"
"بعد معركة الكرامة (

هزيمة المشروع القومي العربي عام

1967).... اصبحت (فتح) بحق (

بغير وجه حق

) حركة الشعب الفلسطيني بلا منازع وظلت كافة الفصائل الفلسطينية الأخرى محدودة التأثير،قليلة العدد قياسا الى حركة فتح التي احتلت موقع القيادة ثم ما لبثت أن استولت على منظمة التحرير الفلسطينية منذ عام 1969 والى اليوم وتوجت(

بالبترودولار

) قيادة للشعب الفلسطيني"
قال استولت وحدد العام

لكن الكاتب سيعود ليناقض نفسه فيعلق، لتبرئة عرفات، برنامج النقاط العشر على مشجب حواتمة وتنظيمه "المحدود التأثير" دون أن يوضح لنا كيف استطاع حواتمة تمرير البرنامج في المجلس الوطني الذي تمتع دائما باغلبية فتحاوية.
السيد صيام

يعترف

أن فتح لم تتمكن من الاستيلاء على منظمة التحرير الا في عام 1969 أي بعد ضرب المشروع القومي الناصري، وبدء العصر السعودي، الذي قضى بخروج الشقيري من قيادة منظمة التحرير وتصفية الثورة فى اليمن بخروج عبدالله السلال، وكان البترودولار ادأة افشال الوحدة المصرية السورية، ومن ثم تمهيد الطريق لتصبح فتح "حركة الشعب الفلسطيني بدون منازع"

بد

لا من حركة القوميين العرب،

والجبهة الشعبية التي تحولت الى جبهات بفضل، حواتمة وياسر عبد ربه ووليد قدورة (عميل للشعبة الثانية اللبنانية منذ الستينات)، كشفه ابو اياد وبعد أن عصرة سلمه لجبهة أبو العباس.
وهنا أتوقف للتنويه أن الرفيق ابراهيم ألامين ربما كان مثلي عضوا في تلك الحركة، مع زميله النيولبرالي

حازم صاغية،

الذي اذا لم تخني الذاكرة كان يكتب في مجلة الحرية لسان حال حركة القوميين العرب قبل أن تستولي عليها الجبهة الديموقراطية لتحرير فلسطين، وللتذكير فقد غادر حازم صاغية الاخبار لانها قررت الوقوف على السياج ولم تقف مع "الربيع السوري".
أعود الى محاضرة هاني الحسن المشهورة التي اجابت على سؤال الأخ صيام
"كيف وصلت حركة فتح العظيمة التي قادت مرحلة النضال لمدة ثلاثين سنة تقريبا إلى هذا المستوى من الانهيار والمساومة والتراجع عن كل ما جاءت به من مبادئ وأهداف وأساليب لتحقيق تلك الأهداف؟"، لكنه للأسف لم يجهد ذهنة لاكتشاف أن هزيمة ال 67 كانت الوسيلة لسيطرة فتح على منظمة التحرير الفلسطينية لتحويلها الى منظمة تصفية القضية الفلسطينية.
في محاضرته المشهوره في لندن، بعد الخروج من بيروت لندن، كشف هاني الحسن المستور وعلمنا أن هدف الرصاصة التي انطلقت فى الفاتح من يناير عام 1965 لم يكن تحرير فلسطين من البحر الى النهر، وانما التوصل الى حل سياسي مع العدو الصهيوني.
وكان هدفها ، اي فتح، حسب ادبياتها منذ تاسيها، توريط دول الطوق، وتحديدا عبدالناصر، في معركة قبل أوانها، وهو ما حدث عام 1967، ولا زلت أذكر ملاحقتي لهاني الحسن من كلية الى اخري في القاهرة عندما كان ينظر لحرب التحرير الشعبية طويلة الامد، ليصل الى القرار المستقل، ويزعم في محاضرتة اللندنية المشهورة أن عرفات والقيادة المقربة منه قد اجتمعوا مع عبدالناصر عام 1968

فقال لهم: مافيش فايدة،

وبعد الاجتماع بدات فتح مهمة اعداد الشعب الفلسطيني لتقبل الحل السياسي، فقد اعتبرت حركة فتح كما يزعم هاني الحسن، أن عبدالناصر قد تخلى عن القضية الفلسطينية، والصحيح أن عبد الناصر قد قبل مبادرة روجرز لنقل حائط الصواريخ الى قناة السويس تمهيدا للعبور.
المهم يؤكد هاني الحسن،

معلقا

تنازلات فتح على مشجب عبدالناصر، أن فتح بعد الاجتماع بدأت مهمة اعداد الشعب الفلسطيني لتقبل الحل السياسي. وسوف

يعلق

السيد هاني الحسن خروج فتح من بيروت على مشجب الاتحاد السوفييتي فيزعم، عازفا لحن يا وحدنا، في
محاضرة له في الاردن
عام 2007 " ان السفير السوفييتي فب بيروت كان طلب من عرفات مغاردرة لبنان على متن مدمرات امريكية، لأن الاتحاد السوفيييتي ليس مستعدت لان يخوض حربا عالمية من اجلنا"
لكن السفير السوفييتي لم يطلب من حواتمة وحبش وجبريل وفتح الانتقاضة مغادرة بيروت على متن المدمرات الامريكية!!!
كيف طوعت فتح الشعب الفلسطيني لتقبل الحل السياسي؟؟
الآخ هاني الحسن (الذي بعد خلافه مع محمود عباس دعى لكونفدرالية فلسطينية اردنية مفاخرا أنه كان مع الخيار الأردني وزعم انه مع ذاك الخيار منذ مهمة فيليب حبيب أيام بيروت ) لم يحدد لنا كيف طوعت فتح الشعب الفلسطيني لتقبل الحل السياسي.
وأنا ازعم

أن أيلول الأسود، والتورط بالحرب الأهلية اللبنانية، وتل الزعتر، و، واخيرا الخروج من بيروت وصبرا وشاتيلا ونكبة فلسطينيوا الكويت واغتيال أبو جهاد وأبو اياد وأبو الهول كانت حلقات في مسلسل تطويع الشعب الفلسطيني، للقبول باوسلو، حلقات في كي وعى الشعوب العربية على طريق، لبنان أولا، والاردن أولا، والعراق اولا، ومصر أولا.
وحدها سوريا بقيت تصرخ، العروبة أولا، وبقيت ابوابها مفتوحة للعرب، جميع العرب، على اختلاف عقائدهم، القومي، الشيوعي، وعلى اختلاف مذاهبهم، السني والشيعي، والوهابي. تعالت على الجراح التي ادمتها بايدي اخوان الشياطين في نهاية السبعينات، وبداية الثمانينات وفتحت صدرها لحماس ومشعل كحركة مقاومة فلسطينية، الي أن كشفت عن وجهها القبيح الغادر كفرع للتنظيم الدولى لاخوان الشياطين،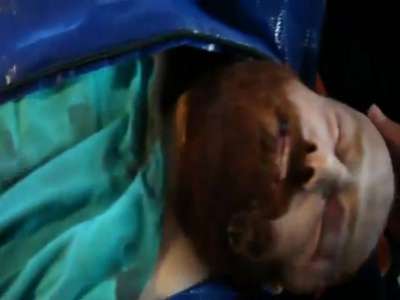 وكاتبنا الفلسطيني "الماهر" لم يسمع بصقر القسام القادم من مخيم الشاطئ في غزة، بعد تحرير القدس ويافا وحيفا، "لتحرير دمشق، وجامعها الأموي الكبير، تمهيد لصلاة "الفاتح" اردوغان خلف مفتي التاتو، يوسق القرضاوي.
المشكلة هي أحمد جبريل، وحده يتحمل المسؤولية عن نكبة اليرموك، وربما نكبة النهر البارد، وربما نكبة عين الحلوة لاسمح الله.
ملاحظة : معظم التعليقات على المنشورة في جريدة الاخبار تستنكر نشر المقال في جريدة

تدعي

التقدمية والانحياز الى معسكر المقاومة،

والتي قد لا تتسع لمشاغب مثلي

.
ختاما ومع تقديري للسيد ابراهيم الأمين، فقد ذكرني بالمرحوم معمر القذافي الذي ربما لو علم بوجود امثال "جاك" لاستعان بهم بدلا من ترحيلهم الي السلوم لتقريبهم من فلسطين، فالسيد ابراهيم انهي مقالته حول الهجرة المعاكسة قائلا: "غير أن السؤال الذي يقلقني هو: كم عدد اللاجئين الفلسطينيين الذين يقبلون القيام بمثل هذه المغامرة، غير المحفوفة بمخاطر كبيرة؟"
وبرر سؤاله بالقول : "وسؤالي مرده الى استغرابي، لا بل جنوني، من قيام نشطاء في حركة «حماس»، يقيمون في لبنان ومصر، بالانتقال الى غزة قبل اسابيع لتهنئة الاهل هناك بالانتصار، ثم ما لبثوا ان عادوا، لماذا؟ يقولون انهم مشغولون بمهمات نضالية، لكن حقيقة الامر،
انهم لا يعملون شيئا سوى متابعة (وبحماسة فائقة) نشر وحث كل ما يزيد في لهيب جحيم سوريا باسم مناصرة الثورة هناك... او طلب محاكمة جبران باسيل!
اي عقل واي قلب يحمل هؤلاء؟."
وأنا اشارك ألامين استغرابه وجنونه من قيادة حماس ونشطائها، وازيد بأن استغرب وأجن من ترويجه لدعوة جاك العنصرية، وزعمه

أن عودة فلسطيني غير منتمي "الى احزاب فلسطينية ....تساوي الف عملية عسكرية ضد اسرائيل،"

ومسارعة اصدقائه الى مفاتحته "في فكرة فتح صندوق مالي، يجمع التبرعات التي تتيح جمع المبالغ المطلوبة لانجاز عمليات شبيهة وهذا هو سبب نشر هذه الرواية، الذي يبدو انه لن يعطل العملية.
فالرفيق الأمين ،كما يؤكد لم ينشر روايته لتعطيل العملية بل للترويج لها وتمويلها، وليغذرني رفيقي بأن دعوته للهجرة المعاكسة تتقاطع موضوعيا مع الدعوة الصهيونية لتشجيع فلسطينيي الضفة لمغادرتها طوعا مقابل نصف مليون دولار، ودعوته تشي بالقاسم المشترك بين الدعوتين هو التطهير العرقي في الضفة، والطائفي والمذهبي في لبنان.

في رحلة النزوح من اليرموك إلى لبنان (رويترز)
شهدت بدايات الحراك السلمي في سوريا تساؤلات عن موقف فلسطينيّي مخيمات سوريا من المطالب المعلنة، وحكمت مشروعية التساؤلات اعتبارات التاريخ والجغرافيا، التي لم تفصل الفلسطيني يوماً عن السوري، واعتبارات الدور الذي يؤديه اللاجئ الفلسطيني في بلد أعطاه، منذ منتصف الخمسينيات، حقوقاً كاملة باعتباره «فلسطينياً بحكم السوري».
وبحكم التمازج الكامل بين السوريين والفلسطينيين اجتماعياً واقتصادياً وقرابياً، انخرط الفلسطينيون على نحو طبيعي في هذا الحراك، وانحازت غالبيتهم إلى مطالب الشعب السوري، رافعين شعار «فلسطيني سوري واحد»، لكنهم، مع ما يمتلكون من تجربة قاسية وتاريخ مرير مع الأنظمة العربية، وكذللك بسبب تشعبات الوضع السياسي الإقليمي والدولي وتأثيراته في مجمل قضية اللاجئين الفلسطينيين، فضّل الفلسطينيون في سوريا أن يؤدوا دوراً إغاثياً اجتماعياً واقتصادياً يستفيد منه منكوبو المناطق السورية المجاورة لمخيمات اللاجئين في سوريا، وقد أدى مخيّم اليرموك الدور الأبرز في هذا المجال.
اختار أهالي مخيّم اليرموك دوراً انسانياً بابتعادهم عن الحالة المسلحة التي نشأت، وفضلوا تحويل مخيّمهم إلى ملاذ آمن للنازحين من أحياء التضامن، ويلدا، والحجر الأسود، والميدان، وأدّت الهيئات الأهلية وتجمعات الشبان المستقلين سياسياً دوراً مهماً في هذا الجهد الإغاثي وتحوّل مخيّم اليرموك، كما المخيمات الأخرى، إلى رئة يتنفس منها السوريون الذين وقعوا تحت وطأة ظروف التهجير من منازلهم.
وبالرغم من انخراط بعض الفلسطينيين في الحالة المسلحة، إلّا أنهم لم يمثلوا الرؤيا الفلسطينيه الشعبية والفصائلية العامة، حيث أعلنت فصائل منظمة التحرير، في أكثر من مناسبة، موقفها بضرورة تحييد المخيمات الفلسطينية، كما أعلنت حركة حماس وقوفها إلى جانب الشعب السوري، لكن دون أن تؤيد انخراط الفلسطينيين في الصراع المسلح. بيد أنّ وجود فصائل فلسطينية خارج منظمة التحرير أدى، كما في كلّ مرة، إلى ارتفاع أصوات تلعلع خارج الإجماع الوطني، وتجرّ الشعب الفلسطيني إلى مغامرات سياسية وعسكرية، حيث برز من جديد اسم الأمين العام للجبهة الشعبية ـ القيادة العامة، أحمد جبريل. الذي كان قد عُرف بارتباطه العضوي بالنظام السوري، ومثّل ضربة للقرار الوطني المستقل على مدى نصف قرن من عمر مسيرة النضال الفلسطيني المعاصر.
بدأ جبريل بتأليف لجان مسلحة تحت الشعار البرّاق: «حماية المخيم وأهله»، بيد أنها صبّت فعلياً في خدمة النظام، من حيث رفع بعض العبء الأمني المتمثل في ضبط المخيمات، ومنعها من الانخراط في الحراك الثوري السوري. ونظراً إلى قلة عدد المنتسبين إلى هذا التنظيم في المخيمات الفلسطينية، عمد المسؤولون عنه إلى تأطير الكثير من شباب المخيّم، ومن هنا بالضبط بدأ سيناريو الزجّ بمخيّم اليرموك في الأزمة السورية، بعدما زُجت مخيّمات أخرى كما حصل في مخيّم درعا، ومخيّم الرمل الفلسطيني.

يعدّ مخيم اليرموك المدخل الجنوبي لمدينة دمشق، ويمثّل كتلة اقتصادية سياسية وثقافية فلسطينية، وعاصمة رمزية لفلسطينيي سوريا، نظراً إلى كونه أكبر تجمعات الفلسطينيين في الشتات، ونظراً إلى أهميته السياسية والاقتصادية وظروفه الاجتماعية تبلور اجماع على رفض التمركز المسلح للمعارضة فيه.

اختيار المخيم للدور الإغاثي الانساني نشأ من اعتبارات، أهمها عدم وحدة المعارضة السورية السياسية والمسلحة، وعدم وضوح موقفها من الفلسطينيين في سوريا، وانعدام البرنامج الذي يتطرق للقضايا الوطنية الفلسطينية وتعبيرها الأهم حق العودة، إضافة إلى تحول المناطق المجاورة التي سيطرت عليها المعارضة المسلحة إلى مناطق فارغة من سكانها، وإلى هدف دائم لنيران النظام. ولهذا اختار الفلسطينيون أن يكونوا فقط إلى جانب الشعب السوري ومطالبه في الحرية والديموقراطية.
لم ينظر النظام السوري بعين الرضى إلى هذا الدور الانساني، فعمد إلى القصف المتكرّر للمخيّم بقذائف الهاون، موقعاً عشرات الشهداء والجرحى، وصعّد أخيراً بقصف مخيم اليرموك بطائرات الميغ، مستهدفاً مسجداً يقع تماماً في وسط المخيم، وبالنظر إلى دموية القصف وعشرات الشهداء والجرحى بدأت غالبية أهالي المخيم بالخروج منه، أسهم في ذلك الشائعة التي انتشرت عن منح النظام السكان ساعتين للخروج قبل إعادة القصف، وبدء التدمير الشامل.
ذكّر مشهد الخروج من المخيم بالخروج الكبير للفلسطينيين بعد نكبتهم عام 1948، هذه المرة لم يكن لإسرائيل علاقة ظاهرية بهذه الهجرة، بل إن النظام السوري هو الذي أعلن بدء عقابه للفلسطينيين المتعاطفين مع اخوانهم السوريين، وبلغت عنجهية هذا النظام حتى مؤيديه في قصفه، بينما سيطرت المعارضة المسلحة على المخيّم في ما سمته «معركة تحرير المخيم»، التي لم تشهد اشتباكاً مسلحاً إلا في محيط مبنى الخالصة (المقرّ الرئيسي لتنظيم أحمد جبريل في مخيّم اليرموك) بعدما اتفقت اللجان الشعبية في غالبيتها مع المعارضة المسلحة على دخول المخيم دون أي معارك حقناً للدماء.

اليوم يعاني مخيم اليرموك من القصف الدائم، وانتشار القناصة ونقص المواد الطبية، والغذائية، والتموينية. ويخضع لحصار خانق من قبل النظام، الذي يمنع دخول هذه المواد إلى المخيم، بينما غالبية سكانه باتوا مشردين في شوارع دمشق ومدارسها، ومنهم من استطاع الوصول إلى لبنان، فيما اختار القليل البقاء في انتظار موت مشرّف يغنيهم عن مرارة التشرد وذلّ التهجير.
إن الخوف الأساسي من استهداف مخيم اليرموك، وبقية المخيمات الفلسطينية في سوريا، هو التأثير السياسي في ملف اللاجئين الفلسطينيين من ناحية شطب جزء أساسي هو لاجئو سوريا، بينما يبقى السؤال الأساسي مفتوحاً وحاداً وراهناً: ماذا ستفعل قيادة منظمة التحرير الفلسطينية، «الممثل الشرعي والوحيد»، لتجنيب فلسطينيي سوريا مصيراً مأساوياً كالذي شهده إخوانهم في العراق؟
* كاتب فلسطيني
لاجئون من سورية في غزة قررا العودة بعد خيبة أمل من اهمال مسؤولي السلطة وحماس
ولم يخف اللاجئون الذين وصلوا الى مصر ومن ثم الى غزة عبر الانفاق الممتدة في جوف الاراضي الحدودية الفاصلة بين جنوب قطاع غزة والاراضي المصرية شعورهم بالندم الشديد لإقدامهم على مغادرة سورية واللجوء الى غزة

....التي استهجنوا فيها حالة الاهمال وعدم اكتراث المسؤولين بفقرهم المدقع وأوضاعهم المعيشية المذلة التي دفعتهم لقبول الصدقات من بعض المواطنين كي يتمكنوا من اعالة أطفالهم حيث ذهب البعض منهم الى التفكير بالعودة الى سورية...الاحن رغم ما تحمله رحلة العودة من مخاطر تهدد حياته.
وقال اللاجئ " ص م " (31 عاما) المتحدر من حيفا لصحيفة الغد الاردنية: غادرت مخيم اليرموك قبل نحو ثلاثة اشهر بعد ان استشهد ابني ساري "عام ونصف العام" اثر قصف المخيم بالهاون من قبل المسلحين.. ومن ثم غادرت المخيم برفقة عائلتي وعائلتي والدي وجدي وتوجهت الى ضاحية جرمانه لاقيم بضعة ايام في منزل عديلي فيما توزع بقية افراد عائلتي على منازل تعود الى اقرباء ومعارف في ضواحي دمشق وبعد نحو اسبوع تعرض منزل عديلي في جرمانا للقصف ايضا من قبل المسلحين فاضطررت للمغادرة وهنا قررت السفر للخارج فتوجهت الى مصر عبر مطار دمشق حيث انني اعمل في المطار".
واعتبر صبحي الذي طلب عدم الاشارة الى اسمه لاسباب أمنية ان استشهاد ابنه " عام ونصف العام " والعديد من اصدقائه ومعارفه في مخيم اليرموك

على ايدي المسلحين الخارجين عن القانون ..

شكل السبب الاساسي لهجرته خاصة بعد أن اصبحت كافة ضواحي دمشق عرضة للقصف وبات سماع الانفجارات المدوية التي تهز يوميا ضاحية جرمانا والضواحي المجاورة الاخرى بمثابة حدث نعايشه يوميا ما تسببت بحالة من الرعب لزوجته ولطفلته ابنة الاعوام الاربعة وبالتالي لم يكن امامه من خيار سوى الفرار من موت محدق به وبعائلته.
واشار " ص م" الى انه قضى بضعة ايام في القاهرة وهناك تبين له صعوبة الحياة بدون عمل فقرر التوجه برا الى ليبيا وهناك عندما اكتشفت دائرة الجوازات الليبية على حدود السلوم انه يحمل وثيقة سفر رفضوا منحه تأشيرة دخول ما اضطره الى العودة مرة اخرى الى القاهرة ومن ثم قرر اللجوء الى غزة عبر الانفاق.
ويصف صبحي حالة عائلته في سورية بالمأساوية بعد أن تشتت شملهم في مناطق متباعدة هربا من القصف العشوائي الذي تتعرض له كافة المناطق هناك مستدركاً بقوله " رغم البؤس الذي يعيشونه هناك ولكنني الان ادركت انني اعيش اوضاعا اشد بؤسا منهم في ظل الحاجة الماسة لاعالة اسرتي وعجز أهلي هناك عن تحويل اي مبلغ مالي كي اعتاش منه في ظل عدم رعاية الحكومتين في رام الله وغزة لاوضاع النازحين من سورية حيث انني احمل حكومة رام الله بصفتها الممثلة للشعب وللسلطة الفلسطينية المسؤولية عن اعالة الاسر النازحة
فحكومة غزة قدمت لي مساعدة مالية لمرة واحدة وقيمتها 600 دولار دفعت نصفها اجرة منزل ولم يتبق من المبلغ سوى 100 دولار ولا ادري كيف سأسير بهذا المبلغ شؤون اسرتي وبعد هذه المساعد لم نر احدا منهم فيما تعهدت اذاعات في الضفة الغربية اجرت معنا أكثر من مقابلة اذاعية بنقل معاناتنا الى الرئيس محمود عباس وحتى الآن لم نشهد أي مبادرة فعلية لمساعدتنا ".
واضاف " لم أكن اتصور انني ساواجه حالة من عدم الاكتراث باوضاعنا من قبل المسؤولين الفلسطينيين الذين تركونا نعيش في اسوأ حالات الهجرة وضنك الحياة دون معين لنا فكنت أتوقع بوصولي الى فلسطين التي كنا نسمع عنها دوما من اجدادنا أن يحتضننا ابناء شعبنا والمسؤولين ولكننا فوجئنا بانشغال الكل عنا
وبالتالي قررت العودة الى الشام في اقرب فرصة " مؤكدا انه بمجرد تمكنه من توفير قيمة تذاكر السفر سيعود فورا الى دمشق رغم المخاطر التي تحيط برحلة عودته.
أما اللاجئ من مخيم اليرموك راسم ويعمل مهندس كهرباء فاستهل حديثه بوصف حالة اليأس التي المت به بعد خمسة اشهر من وصوله الى غزة وعجزه عن الحصول على فرصة عمل بقوله " عرضت خبرتي على المسؤولين عن قطاع الكهرباء في غزة وقدمت لها مقترح مشروع لترشيد استخدام الطاقة ولكن لم يلتفت الي احد ".
وأوضح ان كل ما حصل عليه من مساعدات منذ لجوئه لم يتجاوز مائة دولار وما يعتمد عليه حاليا يقتصر على استعانة بعض الاهالي بخدماته في اوقات متباعدة حيث يعمل بشكل متقطع عندما يطلبه احدهم لاصلاح عطل كهربائي أو خلل في مولد كهرباء أو شبكة خطوط كهرباء منزلية.
مؤكدا أنه بالرغم من ذلك يتطلع للعودة الى دمشق قريباً لافتا الى أن حالته وحالة سابقه تعبر عن احوال نحو خمس عشرة اسرة فلسطينية لجأت من سورية الى غزة وتعيش أوضاعا صعبة للغاية وليس هناك من جهة رسمية فلسطينية مسؤولة تتفقد أحوالهم المعيشية.
The views expressed in this article are the sole responsibility of the author and do not necessarily reflect those of this Blog!