BEIRUT, LEBANON (6:30 P.M.) – The Houthi forces launched a powerful attack against the Saudi military, today, targeting two sites belonging to the latter in both Yemen and Saudi Arabia.
The first attack by the Houthi forces began in southern Saudi Arabia, when their rocket battalion in the Yemeni province of Sa'ada fired a Badr-1 ballistic missile at the Jizan Airbase.
Saudi forces claim they downed the missile before it could hit their military installation in the Jizan region.
Following this attack, the Houthi forces fired another ballistic missile towards a Saudi military gathering in western Yemen.
According to the official media wing of the Houthi forces, their rocket battalion attacked the military gathering near the Hodeidah Governorate.
The fate of this missile was not stated.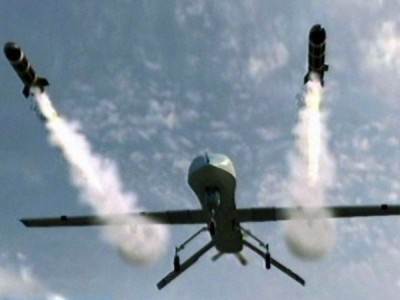 The Yemeni air force struck on Wednesday the Saudi capital with a drone which launched several raids on Aramco oil refinery in Riyadh.
In turn, Aramco announced that it extinguished the fire resulting from Yemeni air raid.
The Yemeni army spokesman stressed that the drone strike is a strong start on the track of deterring the Saudi aggression, vowing more military surprises in this regard.
The Yemeni army and popular committees destroyed an armored vehicle for the Saudi-led forces in Jizan.
Source: Al-Manar Website
Related Videos
Related News
River

to

Sea
Uprooted Palestinian
The views expressed in this article are the sole responsibility of the author and do not necessarily reflect those of the Blog!